Coffs Harbour
Hash House Harriers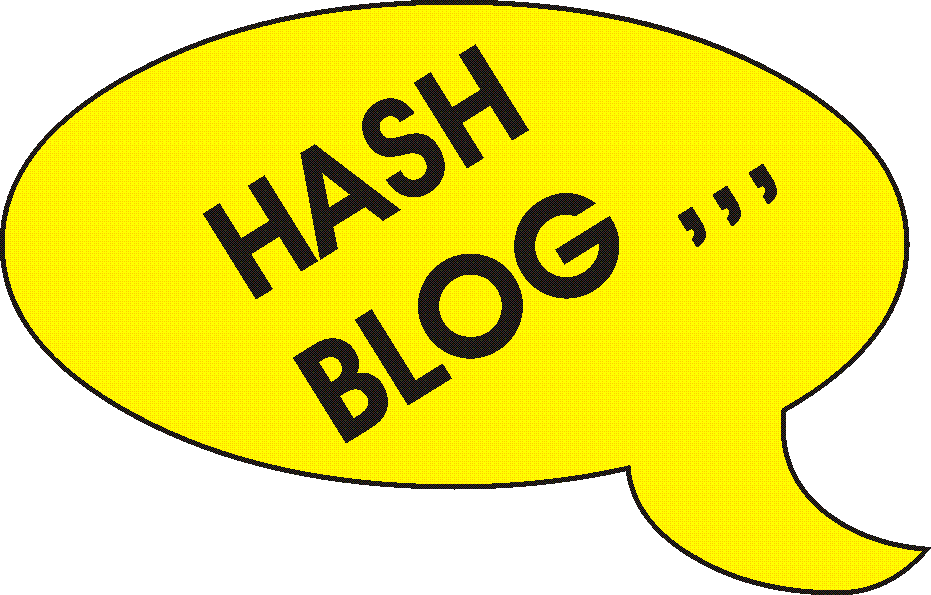 .................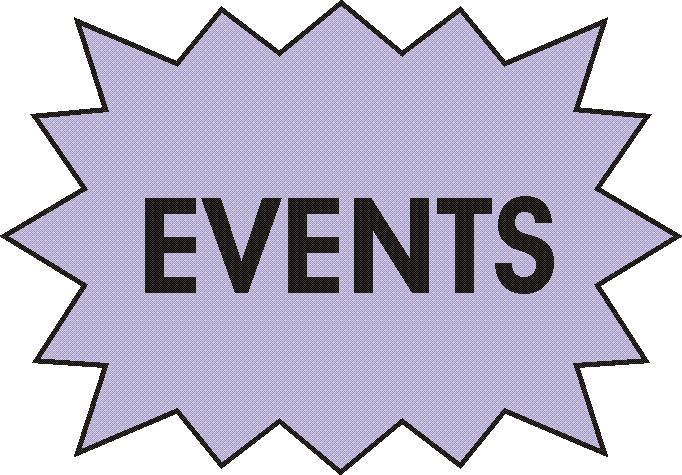 2013 INVITATION RUN
MIXED HASH - Coffs Harbour Hash House Harriers run every Monday at 6.30pm Rain Hail or Shine, Mixed hash, Cost $5.00 for run, food free, Donation for drinks - depends on how thirsty you are!
Runs vary from 2K to 10K over all sorts of Terrain. Or maybe enjoy a casual walk with the Boilers or just come and socialise.

Each Hasher takes his or her turn to set a run from their place, or a venue of their choosing by entering their name in the Route Book.
BOH (Blokes Only Hash) - Coffs Harbour Blokes Only Hash run the first Wednesday of every month at 6.00pm - $10.00 for run, food and drinks. For more info on BOH call Kalahari on 0418 421 420 or Bronco on 0402 976 666.

New runners are most welcome.
---
Next Monday's Run
---
CH4 26th INVITATION RUN
WHEN: 8th, 9th & 10th November 2013
WHERE: SAWTELL
****click here to download and print flyer****
---
Officer Bearers for 2012 are:
GM - Luckless - (Alison Henderson)
On Sec - Lifer - (Lyn Martin)
Hash Cash - Watery Port (Chris Veerhuis)
Hash Cash Arse - Clap - (Jill Parker)
Brew Master - Grey Rooter - (Ron Scott)
Brew Master Arse - Flaps Up - (Dave Flemington)
RA - Clipper - (Vicki Digney)
Hash Trash - S & M - (Karen Hislop)
Hash Monk/Santa - Tic Tracey (Col Roberts)
---
MAIL ADDRESS:
Coffs Harbour Hash House Harriers
c/- 30 Vera Drive
COFFS HARBOUR NSW 2450

CONTACTS:
Updates, Enquiries and CH4 Info on upcomming events
Lyn "Lifer"Martin-Email Lifer
or Chris "Watery Port" Veerhuis- Email Watery Port
or Alison "Luckless" Henderson - Email Luckless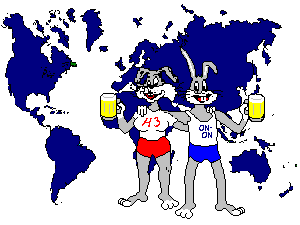 About Hashing

The HASH HOUSE HARRIERS is a social club of runners that have been described as "a drinking club with a running problem." Ex-pat British businessmen, accountants, lawyers, civil servants, etc., started the HASH in 1938 in Kuala Lumpur, Malaysia. It is a club based on the old English game of hares and hounds where one or two members would be given several minutes head start and would drop shredded paper as the "scent". The hounds would then follow, after the prescribed time, and attempt to catch the hares. The hares would lay the trail in a straight or obvious line, but then would stop laying trail and run off in another direction and begin laying the trail after 100 meters or so. When the hounds discovered that they were no longer on trail, they would fan out in all directions in search of the "scent" and would call to the others when the trail was once again discovered. The founder of the HASH, A. S. "G" Gispert, in 1937 discovered the Springgit Harriers, one of the paper chase clubs, in Malacca. He introduced Ronald "Torch" Bennett to the concept and the stage was set. When "G" returned to Kuala Lumpur in 1938, he became a member of the Federated Malay States Volunteer Reserves, which trained on Mondays. "G" and many of the other ex-pat Brits were housed in barracks in the Royal Selangor Club where he and "Torch" would often discuss starting a harrier club in KL (Kuala Lumpur). Finally in about December of 1938, "G" convinced about a dozen others to follow his inaugural paper trail. Gispert then suggested the name of HASH HOUSE HARRIERS in mock allusion to the mess at the Selangor Club, where many of them dined. The runs were held Monday evenings after reserve training and were followed by refreshment of Tiger beer. A. S. "G" Gispert was killed in battle defending Singapore from the Japanese at 0400 hours 11 February 1942. The HASH has grown from those humble beginnings to include thousands of chapters and tens of thousands of hashers worldwide.
Much of the information presented above comes from the book "On On! Run #2 Hash House Harriers 1938-1992" by Harrier International and the late Tim "Magic" Hughes, Phhh.D.
Despite its growth, hashing hasn't strayed far from its Kuala Lumpur roots. A typical hash today is a loosely-organized group of 20-40 men and women who meet weekly or biweekly to chase the hare. We follow chalk, flour, or paper, and the trails are never boring . . . we run streets and back alleyways, but we also ford streams, climb fences, explore storm drains, and scale cliffs. And although some of today's health-conscious hashers may shun a cold beer in favor of water or a diet soda, trail's end is still a party.

Its objectives are :
- to promote physical fitness amongst its members
- to get rid of weekend hangovers
- to acquire a good thirst and to satisfy it with beer
- to persuade the older members that they are not as old as they feel

So . . . if you'd like to spice up your running program with fun, good company, new surroundings, and physical challenge, try hashing.

If you'd like to try hashing, there's probably a group in your area.
Why not check it out?
---
Hash Glossary
This glossary is for the benefit of virgins and newcomers.
Alcohol Abuse: spilling or otherwise wasting beer at any time during a hash, especially during down-downs
Annual General Meeting (AGM): in many hashes, the occasion for annual erections of hash mismanagement; in others, an excuse for a party; also Annual General Piss Up
"Are You?" (R U?): question shouted by the pack to FRBs, meaning "Are you on trail?"
Arrow: directional trail mark.
Back Check (BC): trail mark* indicating that runners should turn around and retrace their path while looking for true trail.
Beer: see Piss
Beer Check: 1) beverage stop; 2) trail mark* indicating a beverage stop
Beer Master: mismanagement member in charge of ensuring an adequate beverage supply for hash events; also "biermeister"
Beer Near: trail mark* indicating proximity of beverages; can be associated with a beer check, on-in, or on-home
Boob Check: trail mark* indicating a check or intersection which must be solved by female hashers before the pack can proceed also know as tit check.
Check: trail mark* indicating an intersection where true trail may take another direction
"Checking!": answer shouted by FRB to pack when asked "Are You?", indicating that FRB has not determined whether the trail he's following is true or false
Circle: assembly of hashers at trail's end, normally for the purpose of conducting down-downs
Dead Hare: hare who lays the entire trail before the pack sets out; sometimes accompanies the pack to ensure it doesn't get lost.
Debauchery: Any of several morale-building mixed-sex activities indulged in by hashers.
Down-Down: the ceremony of quaffing a beverage (an honour)
Down-Downs: the ceremony of honouring deserving hashers after the trail
Erections: mismanagement elections, normally accomplished during the AGM
False Trail: a section of trail going nowhere, designed to slow down the pack and give the hare more lead
Flour: a basic substance used to mark trail; also Chalk, Paper
Front Running Bastard (FRB): faster member of the pack, also the one member of the pack who finishes trail first (and is normally honoured" for same, since one should not be competitive)
Full Moon: frequently an occasion for an evening hash.
"G" Day: February 11th. A.S. Gispert ("G"), the father of hashing, was killed in action defending Singapore from invading Japanese forces on this date in 1942
Grand Master: mismanagement member, ceremonial leader of the kennel; also Hash Master
Grand Mattress: mismanagement member; sometimes used as the title for a female grand master.
Hare: hasher who lays the trail; Live Hare, Dead Hare
Harrier: any hasher, male or female; in some hashes, a male hasher
Harriette: female hasher
Hash: 1) the Hash House Harriers, as in "I run with the hash"; 2) an individual kennel, as in "I run with the New York Hash"; 3) the actual
event, as in "I'm hashing tonight".
Hash Cash: 1) mismanagement member; the treasurer
Hasher: any Hash House Harrier
Hash Haberdasher: mismanagement member in charge of T-shirts, hats, mementos, etc
Hash Horn: mismanagement member; carries a horn or bugle on trail, blows it to encourage and guide the pack
Hash House Horrors: hashers' children
Hash Master: mismanagement member; see Grand Master
Hash Name: nickname, usually bestowed after a set number of runs or in honour of a notable incident.
Hash Scribe: mismanagement member normally in charge of writing the hash trash
HUYA (aka:Hash-It, Hashit): offensive or embarrassing object given to a hasher for notable on-trail accomplishments, normally carried by the awardee on subsequent trails until it is awarded to someone else; sometimes also used as a nickname for the awardee.
Hash trash: newsletter containing write-ups of past runs and announcements of upcoming events.
Hounds: the body of hashers in pursuit of the hare, see also Pack.
Interhash: regional, national, or world hash gathering.
International Hash Hymn: "Swing Low, Sweet Chariot".
Live Hare: hare who gets a nominal head start and is pursued by the pack as he lays trail.
Mismanagement: hash officials; sometimes selected, sometimes appointed.
Nash Hash: a national interhash.
New Shoe: drinking vessel used during down-downs.
"On-Back": shouted by FRBs to the pack when FRBs encounter a back check.
On-In: trail mark indicating proximity to the end of the trail.
"On-On": 1) shouted by FRBs or hounds to indicate they're on trail, sometimes used only to indicate true trail. 2) trail mark in lieu of a true trail arrow
"Checking-One" ("Checking-Two," etc): shouted by FRBs or hounds to indicate the number of flour marks they've seen on an unexplored trail, usually after a check.
On-Sec: mismanagement member normally in charge of hash rosters, run records, etc.
Pack: hashers in pursuit of the hare, also Hounds.
Piss: see Beer
Pissed: drunk
"Piss Off": go away, gf, etc.
Piss-Up: drinking session; a party.
Poofter: 1) some one not welcome at a hash.
Pre-Lay: act of laying the trail or sections thereof before the hash. Sometimes a violation, sometimes not, depending on kennel traditions; like masturbation, widely practiced but seldom admitted.
Private Party: act of participating in a non-circle conversation, thereby showing disrespect to the GM/RA during down-downs.
Red Dress Run: theme hash where hares and pack wear red dresses; variations include lingerie runs, mini-skirt runs, muumuu runs, nude runs, etc.
Religious Adviser/Advisor (RA): mismanagement member normally in charge of blessing the hash and settling disputes over tradition; in charge of down-down ceremonies.
Rule: universally-understood tenet of acceptable hash behaviour; never called a "rule" but often euphemised as "tradition" or "hash etiquette".
Rule # 1: "There are no rules"
Rule # 2: "See Rule # 1"
Rule # 6: "No poofters!"
Shiggy: mud
Short-Cutting Bastard (SCB): habitual short-cutter, a title of esteem in most hashes
Violator: he or she who must be punished, normally by down-down.
Virgin: first-time hasher.
Walkers: infant, infirm, or elderly hashers, but a completely acceptable and encouraged practice,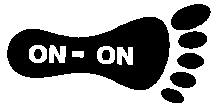 Running resources - directory of Running related websites.

Go toAustralian Hash House Harriers Home Page